We found most of the fashion from the MTV awards pretty scary! I think Taylor Swift's entourage was the best dressed. Everyone in between made me roll my eyes. You gotta love the daring soles and appreciate the classy goddesses. Who was your favourite?
Here's our top 6, coming in at no. 6 - worst dressed.
Miley Cyrus - wearing a chandelier
Kimmy K - The dress did not need pockets, such a distraction.
Nikki Minaj - The dress was very revealing and edgy, you can't go wrong with gold if you have that kind of skin colouring. Gorgeous!
Demi Lovato - Detailed and clean, loved the balance = safe.
Taylor Swift - This chicky bae can do no wrong! I'll take a pair of those shoes, thanks!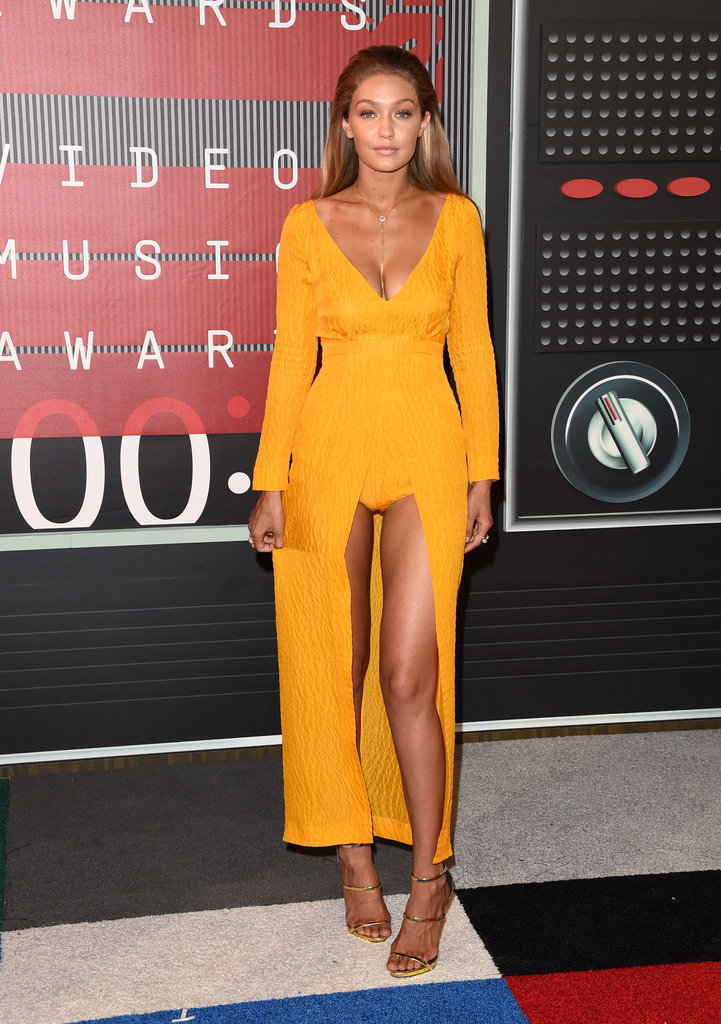 My no. 1 - Gigi Hadid, very leggy but if you have pins like that flaunt them! What a golden goddess!
Photos sourced from: TLO and Getty images.